[Scratch Proof]iPad Air / iPad Air 2 Glass Screen Protector,
Product Information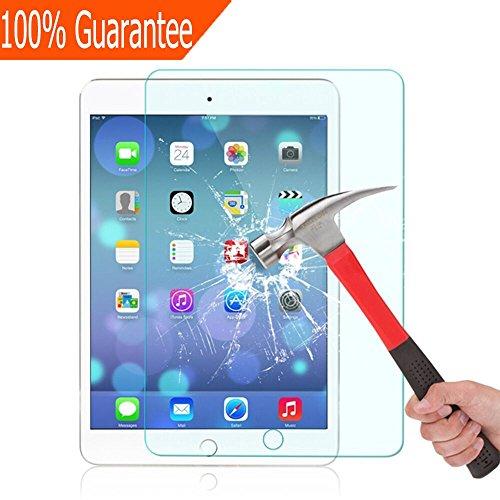 The shop OuTera always focus on product quality and customer service.We are a truly think for customers of the seller.
Feature functions
-Protect your ipad from high impact drops, scratches, bangs and scrapes
-It has an oleophobic screen coating that makes it oil-resistant and anti-fingerprint, as well as easy to clean
-It also has an anti-shatter film on the screen that, if the glass does break, keeps you and your ipad safe by breaking into small pieces that stick together.
Packing list
1 Tempered Glass Screen Protector for iPad air / air 2
1 x Cleaning Cloth
1 x Alcohol Wipe
After-sale service
-30 Days Money Back Guarantee
-18 Months Warranty after your purchase
-Any quality problem for product or unhappy shopping experiences, please do not hesitated to contact us , we will try our best to satisfied with your. Your great support and interested are Our biggest motivation for innovation & improve our service.
[Scratch Proof]iPad Air / iPad Air 2 Glass Screen Protector, OuTera 0.33mm 9H High Defintion (HD) Bubble-free Screen Protectors Protector Eyes 99% Touch-screen Accurate for Ipad Air / Air 2

Features
High Definition, Hassle-free, bubble-free installation
Real Glass with Scratch-Proof Hard Coated Surface [9H Hardness] resist sharp objects like knives and keys.
Only 0.33 mm thick keeps 100% touch sensitivity
Attaches smoothly with a self-adhering surface and leaves no residue when removed
99.99% HD Clarity and Touchscreen Accuracy , Slim tempered glass made by high technical process
Last Update: May 18th, 2017 08:45 PM UTC