Product Information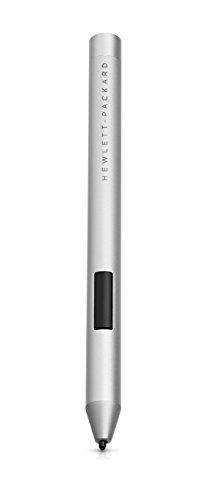 Designed for use with your HP tablet or laptop, this HP Active j4r51aa#abl stylus lets you draw, write and navigate features without creating fingerprints and smudges on your device's display. The narrow tip and 255 pressure levels enable precise entry.
Price: $74.99 (as of Mar 22nd, 2017 01:29 AM)

Features
Compatible with select HP tablets and laptops
Lets you draw, write and navigate features with pinpoint accuracy and offers comfortable, pen-like control.
Magnetic clip: Makes it easy to take the stylus on the go.
255 pressure levels (Offers stroke sensitivity.) Control button:
Automatic shutoff: Helps conserve battery life.Allows you to program the stylus.
Last Update: Mar 22nd, 2017 01:29 AM UTC